Saturday, May 27, 2006
Wrecking Havoc Up At Stuart Falls
A group of us went up on a 4 mile hike to Stuart Falls today. The weather was perfect, as the expected rain didn't arrive, and we enjoyed smashing the snow to make way for summer.
Check out the video and pics: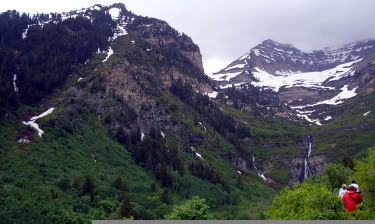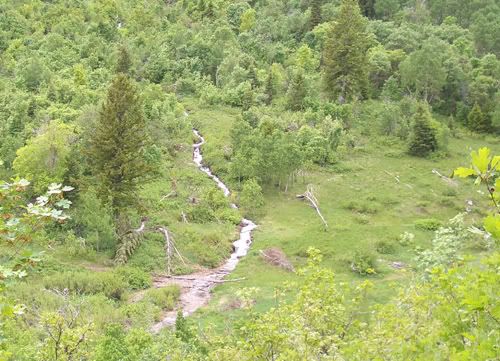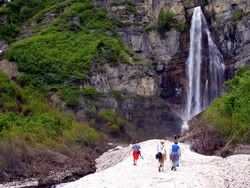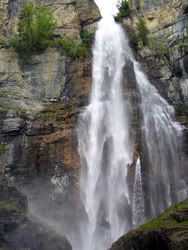 Thursday, May 25, 2006
The Good Wife...
Monday, May 15, 2006
Longboarding Adventures
Amy and I went down the canyon on Saturday. It was way fun, it was especially beautiful this time of year.

After missing the park at which our car was at, we approached some fellow longboarding buddies and got a ride back up to Bridal Veil Falls Park.

We averted a few near misses after she cut me off around a tight bend, thanks to my maneuvering and jumping skills. It was inevitable however, I got ahead of her going at incredible speeds. I swerved left into the park going down a steep slope. I looked back, she was nowhere in sight.

I decided to curve my board into the grass and wait for her. I jumped off the board. My legs were running so fast, I must have gotten up to about 30 mph or so. I started to feel my body weight shifting to the front of my body away from my legs, as if a ship about to sink with to a flooded hull.

I then went down. Three crazy somersaults with everyone in the park looking on. After I regain my composure I sprout up to my legs, with my hands high in victory pose and shout "Now that's what I'm talking about!"

Amy comes around the corner... 2 minutes later...

Don't get me started on what happened Thursday night while longboarding with some new found friends. Somebody say, Collision Course: Forehead and Gate?
Friday, May 12, 2006
Joel the Meds Addict
Yes Sir! I am in pain, lots! Could you prescribe me more?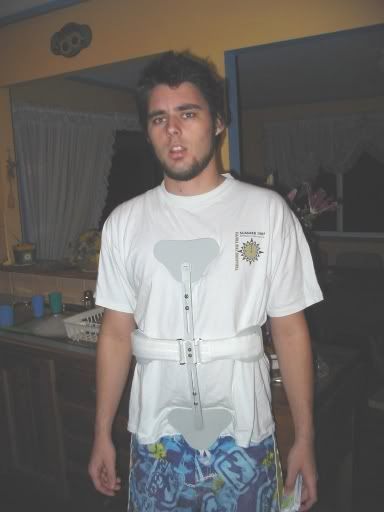 When he cleaned up and left on his mission: