Tuesday, April 25, 2006
New York City Internship
I was
offered
a paid internship in the coolest city in the world (so I've been told).
Take a look at there site www.allentium.com for their portfolio, etc.
About Allentium:
They are a small 5 man agency located in Chelsea, New York City. They have recently been growing fast and obtaining alot of high quality clients. They are currently been working on a few large projects such as a massive Delaware real estate development campaign, Trump websites, and a few big name Wall Street fund companies.
A brief description of the position from the CEO Gunny Scarfo:
1. Learn the REAL ins and outs of managing accounts at an interactive agency. Not photocopying.
2. You WILL walk into meetings by my side with all of our clients -- including regular meetings at one of the New York's top industry-specific ad agencies, the top ranked hedge fund on Wall Street, the city's most experimental musicians, and a couple of New York's more prestigious real estate developers. You WILL meet these people and see how things work in their boardrooms and, possibly, out with them socially. By the end of the summer, they will know you, which will open doors for your future.
3. You WILL be able to put some crazy stuff on your resume by the end of the summer -- the projects we're working on, as you've heard a little about, are going to make waves. You'll actually be a live part of them.
Seems like a great PAID offer. I'll be heading out there early June.
D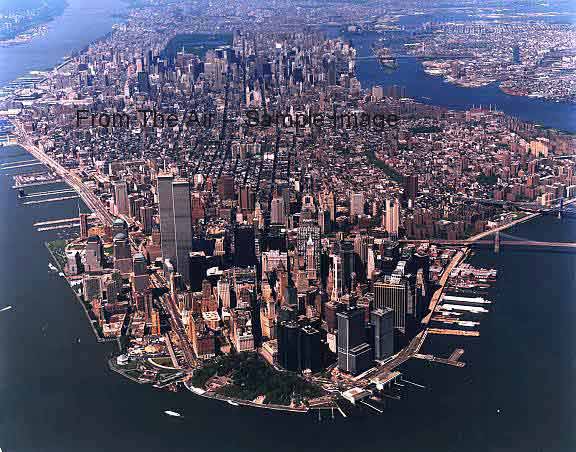 Friday, April 21, 2006
The Story Behind Zzyzx Road & More...
I've decided to devulge this blog title's secret origin.
It all started on a trip down to San Diego from Provo, Utah.
I recently purchased a 1995 Mazda 626. I purchased the vehicle to provide a reliable way to install security systems for the summer. Little did I know, the transmission failed shortly after the acquistion. I took it to a transmission repair shop, called Action Transmission based in Provo. Great guys, they did their best.
After leaving in a convoy, my friends in another car, we reached St George. The car was getting great gas mileage, which was a pleasant surprise. Although I stopped in the carpark outside of Target. I settled "Lemon" on a slight downward slope. After eating and readying ourselves for hopefully the last leg of the journey, I punched it into reverse.
The reverse didn't work. The engine hissed, like a little Vespa scooter with less guts, in neutral. That was the first time the transmission let me know it was defintely going to hell without remorse.
Let's read another buyers review of the Mazda 626 1995 LX:
"I purchased a 1995 Mazda 626 a few years ago and it gave me nothing but trouble. The transmission was replaced 3 times before 25,000 miles, all three times it would lose drive until the engine hit about 3,000-3,500 rpm's then it would kick in and spin..."
Sound's so familiar....
Anyways, after some work pushing it out of the 5 degree downward slope, we finally get back on the freeway. We started heading to Las Vegas nervous as a 16-year-old on his first date.
Eventually we made it through Vegas, headed past Baker, and then the fated road...
I called Alan who were by now, out of sight.
"Pull over at the next exit," I requested.
"What's the matter?" Alan queried.
"My car is freaking me out now!"
"Ok, we're pulling off on Zzyzx Road..." Alan said.
"What?!"
"Z Z Y Z X Road"
"What the hell is that?!"
"It's the name of the road."
"No kidding... huh. Ok."
About 5 minutes later I crept on to the ZZYZX Road exit, pulling along side the 92 Saturn.
"My car is the biggest piece of crap - EVER!"
"Let's just keep plowing and see how far it makes."
"Cool..."
We made it to San Diego at 3 a.m. (Yes, this was when Fenton was in town at the Hyatt), after not being able to contact Fenton, we left for Oceanside. The traffic on I-5 was gridlocked, with Lemon barely moving along. I was nervous about the five lanes, that could trap me in the middle lane, if the transmission died. Lemon almost broke down on an off-ramp after taking the wrong direction to head to Rancho Bernardo (we're I was to live). The off-ramp I got off on Del Mar Heights road which might have been the steepest road in San Diego. Not good for a failing transmission.
I turned around headed back down the I-5 getting off at Jacob Dekema Fwy, then exiting on Sorrento Valley Road which turned into Mira Mesa Blvd.... All with the far sighted goal to make it to Rancho Bernardo, which I thought was "somewhere near Mira Mesa."
After evading a meltdown on the busiest freeway in the United States (eg. The 5), I travelled along Mira Mesa Blvd during out of school rush. I went under the I-15, and thought to myself, I know the I-15 goes to Ranch Bernardo... A guy cut me off, so I couldn't get on the on-ramp, then I was forced along the road about 1/4 of a mile to Scripps Ranch Blvd.
Lemon was fully struggling now, and barely had power to even go up a 5 degree incline. It went around the corner (Scripps Ranch Blvd) and died next to a corner strip mall.
I know what you're thinking and YES. The same suburb that the Top Gun Naval base is at.
The off-ramp, till break down, a TRUE miracle...
That's What I Call Freestyling
Most carpenters work in coveralls or at least pants and a shirt. Police say Percy Honniball prefers to do his work in his birthday suit.
Honniball initially told Grant and Officer Shawn Johnson that he shed his clothes because he had to crawl under the house to do some electrical work and didn't want them to get dirty.
He also said that working in the nude ``gave him a better range of motion and made him a more efficient worker,'' Grant said. Honniball had been caught working in the buff three times before in Berkeley dating back to 2000, but he was only once put on probation for violating a city ordinance.
Awesome!!
Sunday, April 16, 2006
Cleanse Me Allah!
When Iranian President Mahmoud Ahmadinejad got an anonymous text message suggesting he didn't wash enough, he did not take it lying down.
He fired the president of the phone company, had four people arrested, took other legal action and accused those involve of conspiring with the Israeli foreign intelligence service Mossad, according to the Iranian opposition website Rooz Online.
The website says Ahmadinejad, known throughout the world as a hard-liner who has threatened Israel with destruction and questioned the Holocaust, is the target of many barbs among the populace in his country.
But the mullah regime doesn't show much of a sense of humor. Of particular concern are jokes comparing Iran's nuclear ambitions with sex. Several people have reportedly received court summonses for sending nuclear-related jokes, according to the website.
Tehran has taken a tough stance against opposition on the Internet. Many of the nation's estimated 70,000 to 100,000 bloggers have faced harassment or imprisonment. The regime has acknowledged monitoring text message traffic.
Wednesday, April 12, 2006
Advertising Application Commercial
Sunday, April 09, 2006
My Top Travel Location
I was contemplating the place I want to visit the most...
Croatia.
I'm not sure what it is about Croatia or the European rivieria's, but I love the rocky shoreline. It appears tranquil and energetic simulateously.
Being from Australia I realize how beautiful the beaches, rainforest, and an overall temperate climate is. That's not what I'm looking for, if it was, I would have found it.
I long for the historical, cliff, and old-village feeling that comes with this part of the world.
I can't wait till I start on this journey; to relax, boat and have an exciting time at the riveria.
Croatia is an Adriatic, Central European country of 56.538 square meters with more than 4.7 million inhabitants. The capital is Zagreb. Tourism started developing in the fifties, and Croatia soon reached the competitiveness of other Mediterranean tourist countries.

A part of Croatia, Istrian county, with 2.820 square kilometers and its administrative centre in the town of Pazin, has more than 200 thousand inhabitants. Its heraldic motto is a goat.

This peninsula is very deeply situated inside Central Europe; and therefore it is a warm coastal area, most easily accessible in this part of Europe.

The Umag Riviera spreads along the western part of Istria, form the mouth of the Dragonja river in the north, to Lada's Grove on the south edge. The coast is well-indented and easily accessible to bathers. Summer temperatures range between 22 and 24 degrees Celsius and the sea is pleasant for swimming from May till the end of September. All along the Umag Riviera there are comfortable hotels, well equipped camps and bungalows, restaurants offering a wide variety of food, various entertainment and sports-recreational facilities.
Thursday, April 06, 2006
Countries I've Visited
In four years, this map will look alot redder.
Land o Kilts
I was bored, so I wanted to get a good looking Glass family crest. Then I stumbled upon this interesting information about our
infamous
father's side of the lineage, and our Scottish home fort...
"The name Glass is derived from "glas" which is Irish and presumably Scots Gaelic for green or grey. It's also Welsh for blue.

Either simply from the Gaelic adjective "glas" meaning "grey" or a shortened form of the Gaelic name "Mac Gille glais" or Mac Ghlle ghlais" meaning "son of the grey lad". Glass of Ascog in Bute existed as one of the local families called Barons in the 15th century. (There are several other citations.) "Glas" is also an old Gaelic personal name, whence Dunmaglas, the "fort of the sons of Glas".

The family belonged to the same clan as the famous Robert Bruce. Their plaid was "Brus", which is a red background, dark green over, and narrow white lines. The Bruce clan crest is described as a lion, statant, azure, armed, and langule. The family motto is Frimi (We have been). The origin of the name comes from the French town of Brix, the Gaelic name is Brus. The plant badge is Rosemary.

"When Robert the Bruce was scrambling for the Kingdom, and fighting his way in the West, he was opposed by Argyle and other highland chiefs. At the time alluded to he had come from Ayrshire and accomplished a landing on the island of Bute, his followers were few and fewer still appeared to join his standard in the island until Glass of Ascog with sixteen retainers joined him By their example, many others turned out and a battle. And in the evening, when Bruce returned to Rothsay he took possession of the Castle, he was so pleased with the conduct of Glass and his neighbors that he caused his "Learned Clerck" to make out crown charters in their favor of the lands they held, ie, he granted them the lands free for which they formerly paid rent or mail. These charters are in existence to this day, bearing date from Rothsay Castle. Glass's family by this grant and Royal favor became highly
respectable, the laird being now a small Baron."
I had always thought that our surname "Glass" originated from the material eg. "Makers of Glass". However, I think now it's the opposite, seeing as glass would have been invented or made after our name in gaelic was formed. The orginal product of glass would have been less transparent than it is now, and this is where it most likely got its name. (Grey)
Upon further research I figured our home town/village was "Dunmaglas, the "fort of the sons of Glas". I've seen the word in various places broken up, "Dun-ma-glas". Which would mean, Dun = Hill, Ma = Of/if. So the word Hill is probably synomsis with Fort (In the way strongholds were constructed probably) Here's we're it is in Scotland (actually there is a
movement
to stop the Dunmaglass electric windmill project back a year or so ago):
On closer view (Look how close we are to Nessy!):
The family crest is a difficult one to determine...
I've considered not using the traditional mermaid crest that I knew growing up with over the potbelly, or wherever it was. (Mostly because it's too feminine, I mean, weren't the Glas clan really really warrior-like? Maybe not... But we can have our own founding myths)
Anyways, the Glass coat of arms/family crest is traditionally this:
Or the Germany family equilivant in which we probably originated from:
"One of the earliest references to the family name Glass dates back in history
to the year 1381 in Germany/Prussia. Variants for this surname include Glase,
Glaesse and Glasse.The colour Azure, Blue, in this coat of arms symbolizes
Loyalty and Truth. It also reflects the hopes, ambitions and aspirations of its
original bearer."
The crest of the 'fort of the sons of Glas' or 'hill of the sons of Glas':
Being from Australia, we are used to huge distances between places. I was shocked when Dunmaglas was only like 1 or so miles from Lochness. I thought it would be way further according to the satellite imagery. (
View photo
)
Here are some images of Dunmaglass:
Note:
Ok, so Mum has told me that the Glass line was primarly English. So obviously these guys are distant relatives.
My theory now is that the Glass family originated in Germany/Prussia area, immigrated to England, and then dispersed all over the island, ending up with our Grandfather's birth in Wales.
I always had old German ladies on my mission commenting on "You have a German name, your father is German?" I was like, "Ok, crazy lady...."
I'm theorizing Israelite blood! Jewish lineage from Germany originally then back to Jerusalem! :) I'm thinking we were the righteous Jews that left before the Abomination of Desolation.
(In which case the Jewish family crest would be:)
Much cooler.
Wednesday, April 05, 2006
Welcome
This is my blog. I'll be updating it regularly maybe once a week. Helping my family and friends stay in contact with me. (So I don't have to talk to them)

Donovan